International dog show "Russia-2015"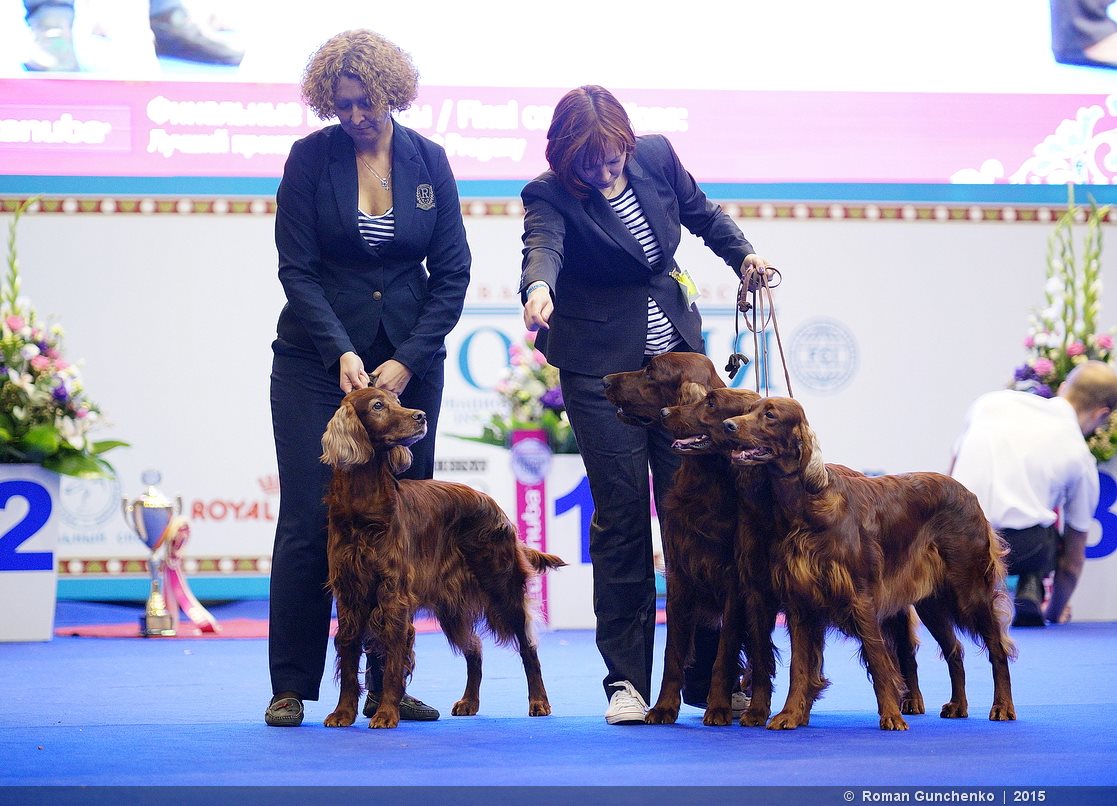 30 October 2015
We spent last Saturday at International Dog Show "Russia-2015". We was there with big team)) My dogs have pleased me with their results, expert Michael Kreiner (Austria):
Jetsetter Lamborghini Diablo (Kuzma) - exl., CW, CAC in Open class
Jetsetter Ragga Jungle (Belka) - v.good in Intermediate class
Jetsetter Lambrusco Rosso Emilia (Soldi) - exl., Res.CAC in Open class
Dubliner Jetsetter Coco Chanel (Charlene) - exl., CW, CAC in Champion Class, CACIB, Best Female of Breed, BOS
Copper's Christal Bubble (Businka) - exl., CW, Veteran class, Best Veteran Female, Best Progeny Group.
Kuzma and Soldi Best Couple Breed!
Kennel Jetsetter - 2nd place
Many thanks to all my friends for support! Many thanks to Roman Gunchenko for nice photos! And our master Yulia Sidorova for super grooming!