Fantastic news from Great Britain!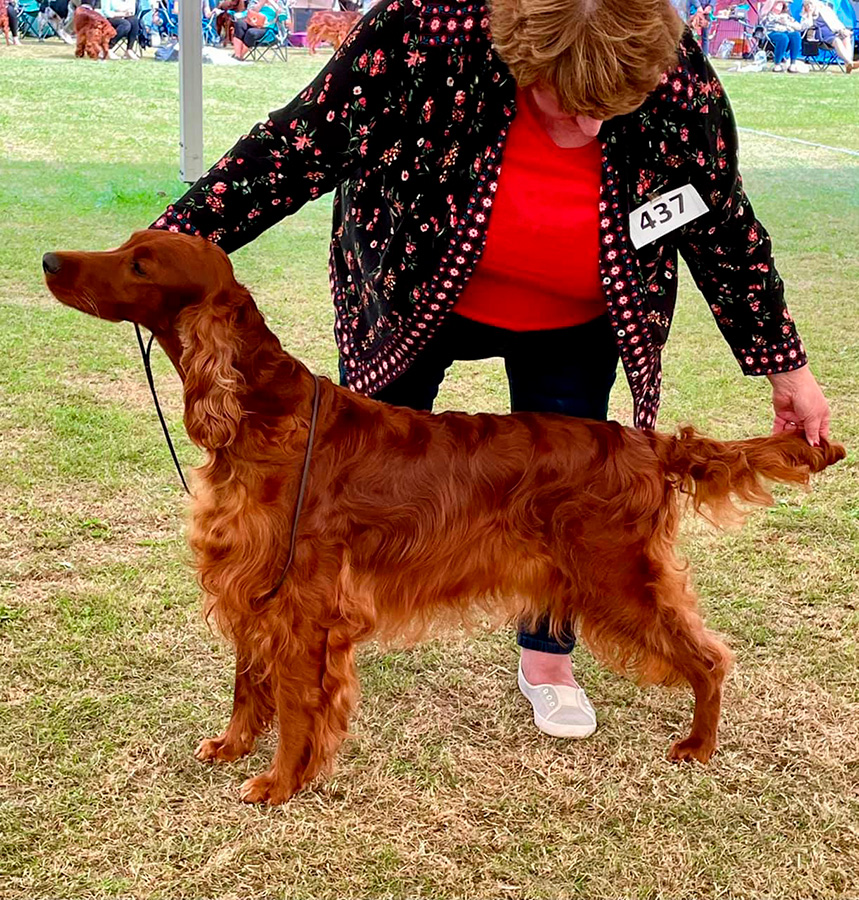 4 August 2021
The Bath Canine Society's traditional show took place on July 31st, with 127 Irish Setters registered.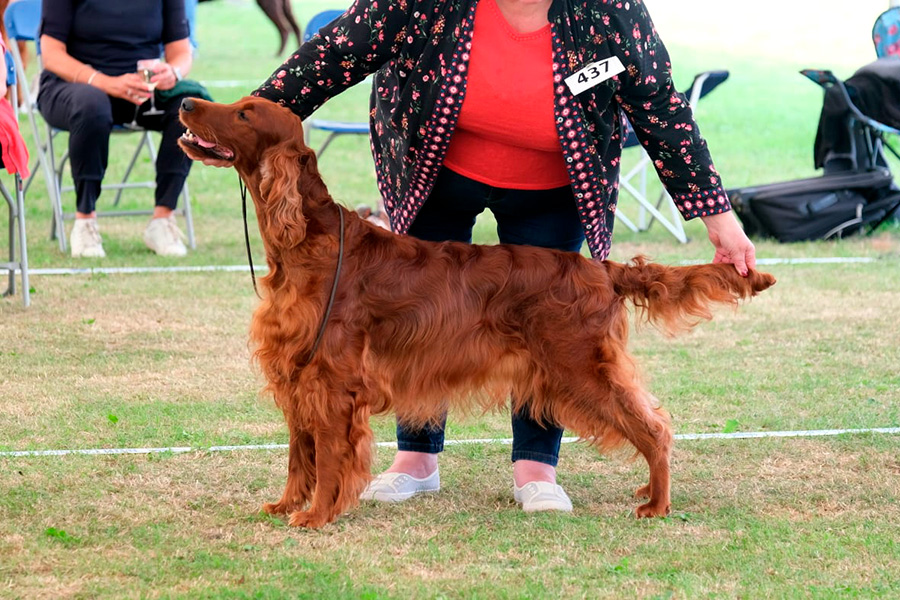 Chrissy (Jetsetter Cristalle To Polmennor JW), judged by breed specialist Mrs Patricia Rutherford (Clonageera), won the Limit Class, became Best Bitch of Breed and got her last CC, thereby winning the Show Champion title! This is an incredible achievement for a foreign dog.
Fergal (Jetsetter Wind Of Dreams) at this show was second in Junior and Novice class and first in Special Beginners Dog class.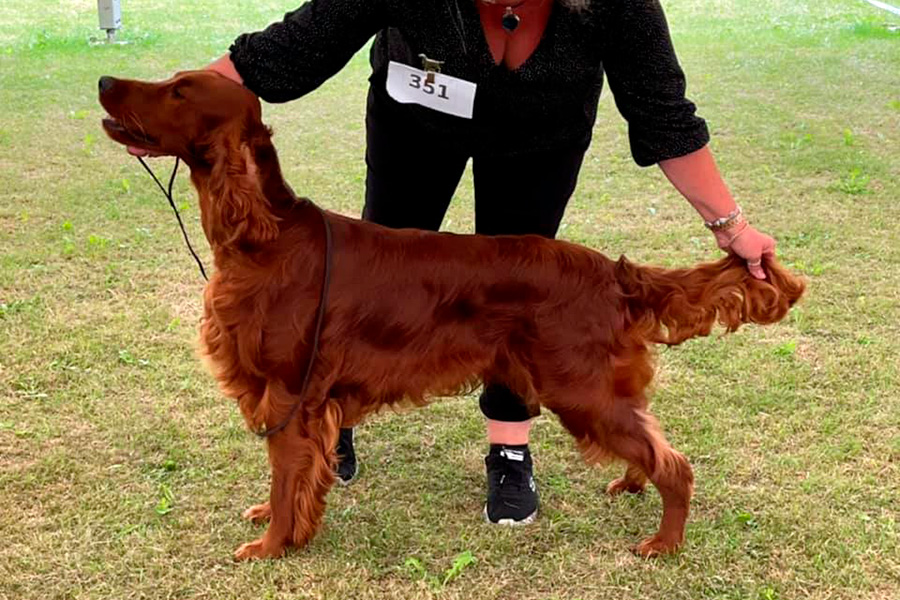 Many thanks to Claire Prangle и Frank Meadows for nice photos of my dogs!