World Dog Show-2012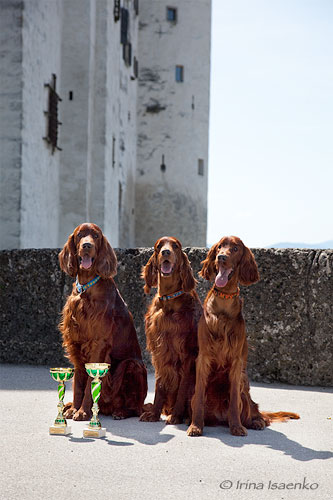 1 June 2012
Kory, Rooney and Charlene have visited World Dog Show-2012. It was held in the historic Austrian town, Salzburg.
All our dogs received a "very good". The judging was very strange. What the expert looked for in breed it was not clear, the placement was with defferrent types of dogs, critics were not given.
Within World Dog Show was Setter-Derby organized by Austrian Setter Club. Irish Setter was judged by the expert from UK, breed specialists and kennel Lynwood owner's, Jane Mugford. All dogs were "excellent" with the very detailed critics. Charlene took third place in Junior class. Kory was the second in Champion class and received Austrian Res.CAC.